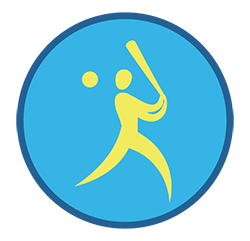 Divisions
Division 1
SJAC Warriors
Cherry Hill Cougars
Somerset Coyotes
Division 2
YALE Gold
Morris Patriots
Mercer Generals
Bancroft Storm
Division 3
Bancroft Wildcats
TLC Hurricanes Atlantic
Bloomfield Bengals
Division 4
NJ Hawks
Bergen Wildcats
Somerset Tigers B
Division 5
Monmouth All Stars
Hunterdon Heat 2
SKOR Blue Diamonds
Division 6
Atlantic County Aces
TLC Hurricanes Pacific
YALE Blue
Schedule
Please note that all times are approximate and subject to change.
Saturday, June 11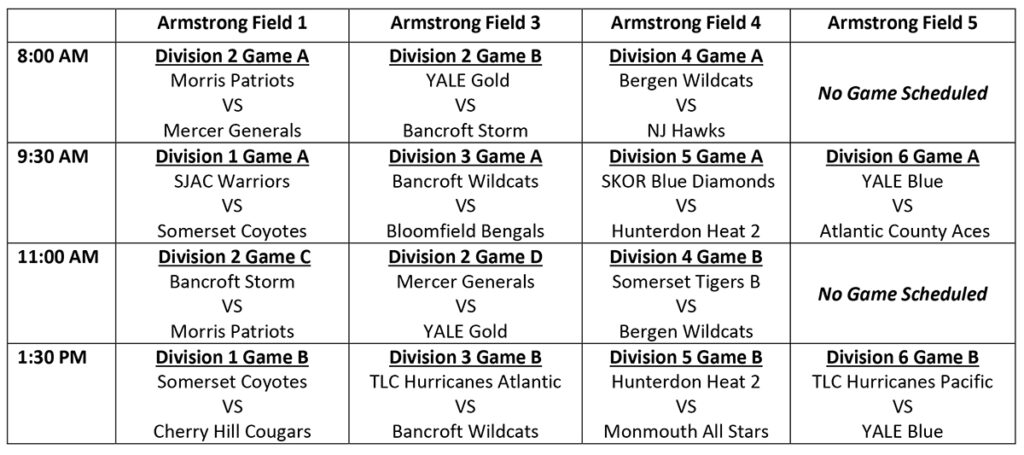 Sunday, June 12

2022 Summer Games Softball will be held at the Armstrong Fields in Ewing Township, NJ.
(323 Ewingville Road, Ewing Township, NJ 08638)
Please see below for a few reminders and league information:
Any athlete with an expired/missing medical form will not be permitted to play. As a reminder coaches must carry copies of medical forms with them when traveling to and participating in Special Olympics New Jersey practice and Competition
Please remember to clean up your areas/benches at the end of each game.
Please call the Special Olympics New Jersey competition hotline (609) 482-2288, prior to leaving for your game in case of cancellation for any reason.
Any questions or concerns can come directly to Brandon Baldini via email (BJB@sonj.org) or phone at 609-896-8000 x276.
If you have any game day issues which may cause you to miss your game, please do not hesitate to contact Brandon Baldini @ 732-610-2972 so we can alert the other team.